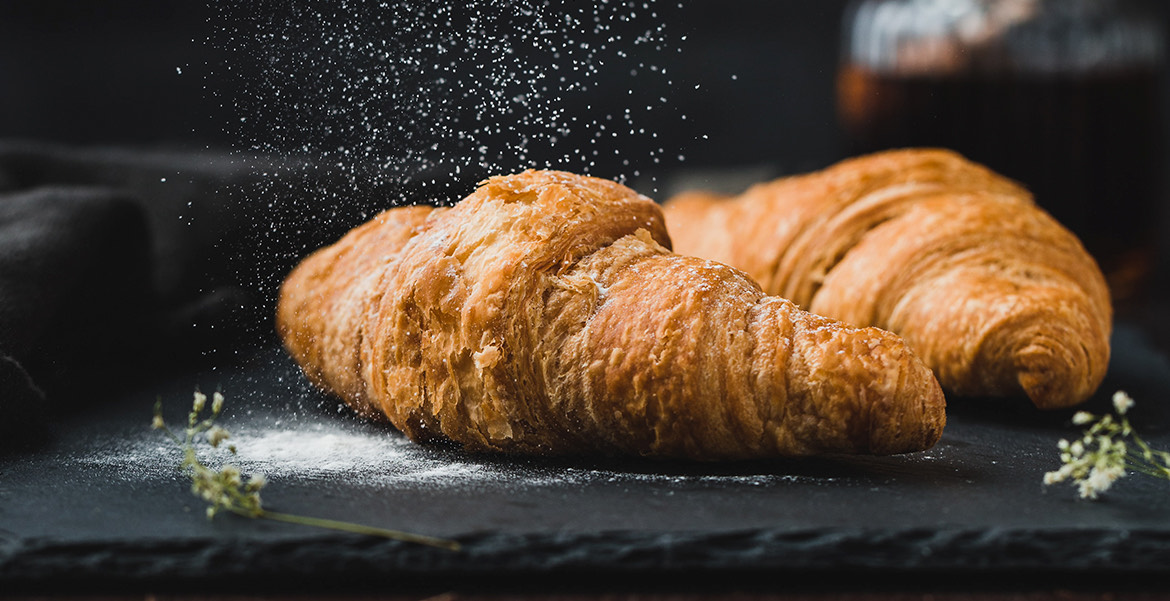 Bakery
Decadent Bakeries In Elkhart
What's In
The Oven?
The scent of sweet and savory baked treats will greet you long before you step inside our delicious bakery in Elkhart. Made fresh throughout the day, indulge in colossal cinnamon rolls, fritters, and more.
BREAKFAST BUFFET
All you can eat: scrambled eggs, potatoes, bacon, sausage, oatmeal, yogurt, cereal, fresh cut fruit and berries, assorted pastries and breakfast breads
Adults: $15.00
Kids 12 and under: $8.00
FRESH FROM THE OVEN
*Plain, Everything, Cinnamon, Blueberry
- with cream cheese / $5
-- with cream cheese and strawberries / $6
THE NATURE PATH
ask about today's selection
- add Yogurt / $2
- add Crunchy Granola / $1
BEVERAGES
Full Barista Menu, Assorted Hot & Cold Teas, and Gourmet Hot Chocolate
Orange, Grapefruit, Tomato, Pineapple, Cranberry, Apple
Chocolate, Vitamin D, Skim, 2%
Soy, oat, coconut, almond
CLASSIC MORNING CRAVINGS
Relish uses 100% Maple Syrup from Indiana
Tender Mississippi pot roast over crispy hashbrowns, poached eggs, hollandaise and toast
The classic with poached eggs, English muffin, and hollandaise, choice of pototaoes or fruit
2 eggs your way, breakfast potatoes, choice of sausage, turkey sausage or bacon, toast
Build Your Own Omelet or Breakfast Burrito
Choose 1 - Bacon, Sausage, Ham, or Turkey Sausage
Choose 1 - Cheddar, Provolone, Pepper Jack, Havarti or Gouda
Choose 3 - Spinach, Mushrooms, Onions, Jalapenos, Green Onions, Green Pepper, or Tomato
Choice of Potatoes or Fruit
Upon Request, your choice of salsa, pico de gallo or sour cream
Choice of wheat, white or rye toast and topped with "everything bagel" seasoning and sliced tomato
With egg your way, choice of cheddar, provolone, pepperjack or havarti cheese, choice of bacon, ham or sausage, served with breakfast potatoes
Croissant $10.00
English Muffin $9.00
Spinach and cheddar waffle "buns" with ham and gouda cheese, arugula, fried egg, garlic aioli, choice of potatoes or fruit
WAFFLES
In a world of pancakes...be a waffle!
Where there's a waffle...there's a way...relish it!
Chive & potato waffles topped with smoked salmon, arugula, avocado, pickled red onion, capers, pico and chimichurri
Chicken, Smoke, & Waffles
Chive & potato waffles topped with southern fried rosemary chicken, smoked sausage, classic syrup or chipotle syrup
Spinach and cheddar waffle, topped with two fried eggs, two breakfast meats, fried potatoes
A waffled French toast...OMG! Dusted with powdered sugar and topped with berries
Crisp and fluffy waffle tossed in cinnamon and sugar. Served with horchata ice cream and mexican chocolate sauce
Waffled cinnamon rolls, sweet glaze, crashed candied pecans
With choice of traditional strawberry-honey butter, blueberry-lavender preserves or raspberry- rose preserves